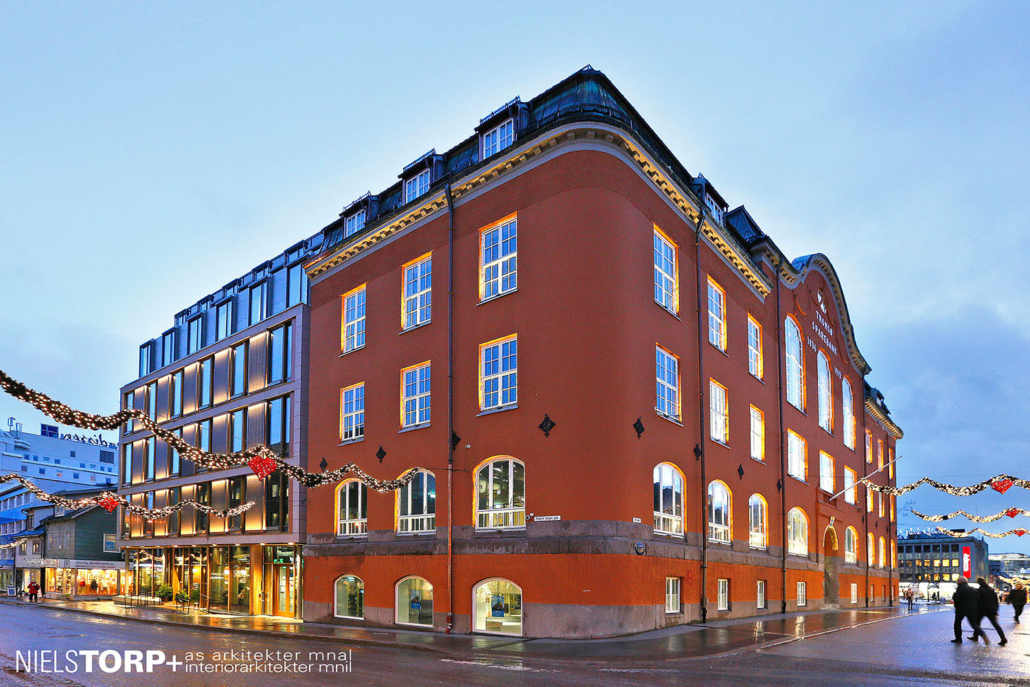 26. februar 2020
Our project Rødbank quater is a city block in Tromsø which opened early this year. It is situated in the old town at the intersection of two main streets and next to the cathedral park.The two reburbished older monumental buildings and the new structure join to surround a glass covered...
Les mer
11. februar 2020
This is a new two-story extension of the existing Oslofjord Convention Centre. The building contains a varied program with lobby areas, meeting rooms, a multi-use hall, industrial kitchen, delivery center, and technical rooms. In addition, the commission also includes landscape design for a new flexible public square located between the...
Les mer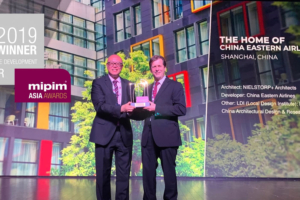 26. november 2019
At the award ceremony in Hong Kong on November 27th, the results for the award categories was revealed. In the category Best Office Development, NIELSTORP+ architects won the silver award for our design of "The Home of China Eastern Airlines" in Shanghai, China. MIPIM Asia Awards 2019 — is the...
Les mer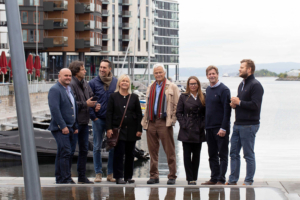 17. oktober 2019
The architectural office announces a new ownership structure with four new partners; Gaute Grønmo, Torkel Hiorth, Cesar Leal, and Hanne Ugedahl Solheim. The operation of the office is further professionalized with Bente Ulvøy as the new general manager. NIELSTORP + architects were fully owned and managed by Niels A. Torp,...
Les mer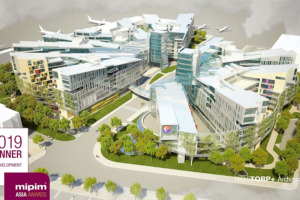 9. oktober 2019
We won! MIPIM Asia Awards 2019 — is the prestigious awards otherwise known as the "Oscars of the Asian real estate world", and the Norwegian company NIELSTORP+ Architects is a winner in the category Best Office Development! Watch our video presentation of the project: Our presentation of the China...
Les mer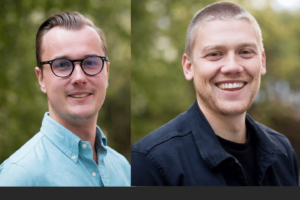 24. september 2019
Stian Fammestad and Jan Grøholt joins our team this fall. Both have been interns at our office previously. and are now returning to contribute to our workforce. Jan Groholt Stian Fammestad Jan Grøholt joins us after having completed his master's degree at the University of Edinburgh (ESALA): "It seemed as...
Les mer