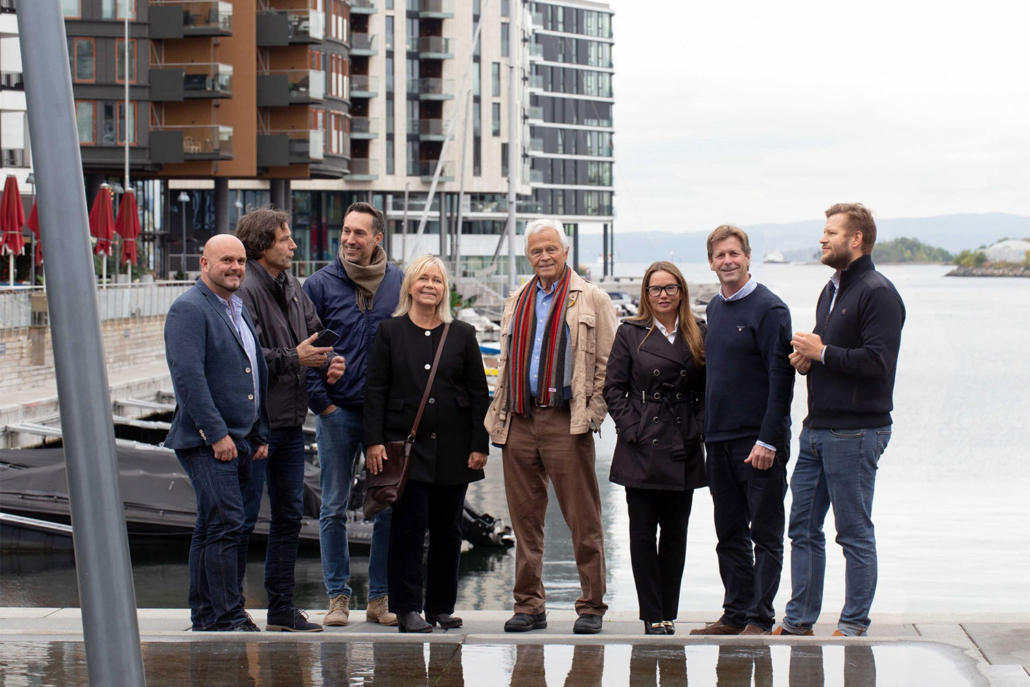 17. oktober 2019
The architectural office announces a new ownership structure with four new partners; Gaute Grønmo, Torkel Hiorth, Cesar Leal, and Hanne Ugedahl Solheim. The operation of the office is further professionalized with Bente Ulvøy as the new general manager. NIELSTORP + architects were fully owned and managed by Niels A. Torp,...
Les mer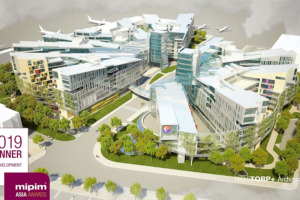 9. oktober 2019
We won! MIPIM Asia Awards 2019 — is the prestigious awards otherwise known as the "Oscars of the Asian real estate world", and the Norwegian company NIELSTORP+ Architects is a winner in the category Best Office Development! Watch our video presentation of the project: Our presentation of the China...
Les mer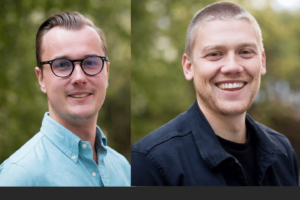 24. september 2019
Stian Fammestad and Jan Grøholt joins our team this fall. Both have been interns at our office previously. and are now returning to contribute to our workforce. Jan Groholt Stian Fammestad Jan Grøholt joins us after having completed his master's degree at the University of Edinburgh (ESALA): "It...
Les mer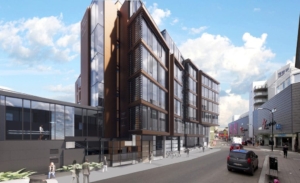 6. august 2019
Storgata 25 6800 m2 New Office building We have designed a new office building for our client Pellerin A/S in Tromsø. The facade is largely made of glass, ensuring light flow and an atrium connecting two parallel streets. The old buildings at the site are now torn down and the...
Les mer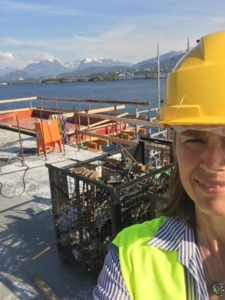 24. juni 2019
The construction of 150 apartments in Ålesund is well on the way. See below link for a quick video presentation by Senior Architect Anette Dietrichson Bruun:
Les mer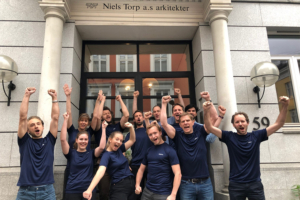 2. mai 2019
This team from our office proudly ran the Holmenkollstafetten 2019 – great job!! The team consisted of: Erik "The Boss" Reiten Hanne "Greased Lightning" Hiorth Anette "Geoparden" D. Bruun Marte "Now You See Me Now You Don't" Kramer Riseng Gaute "Halleluja" Grønmo Øyvind "Autobahn" Bay Kristoffer "Lynvingen" Eriksen Gresseth Benjamin...
Les mer