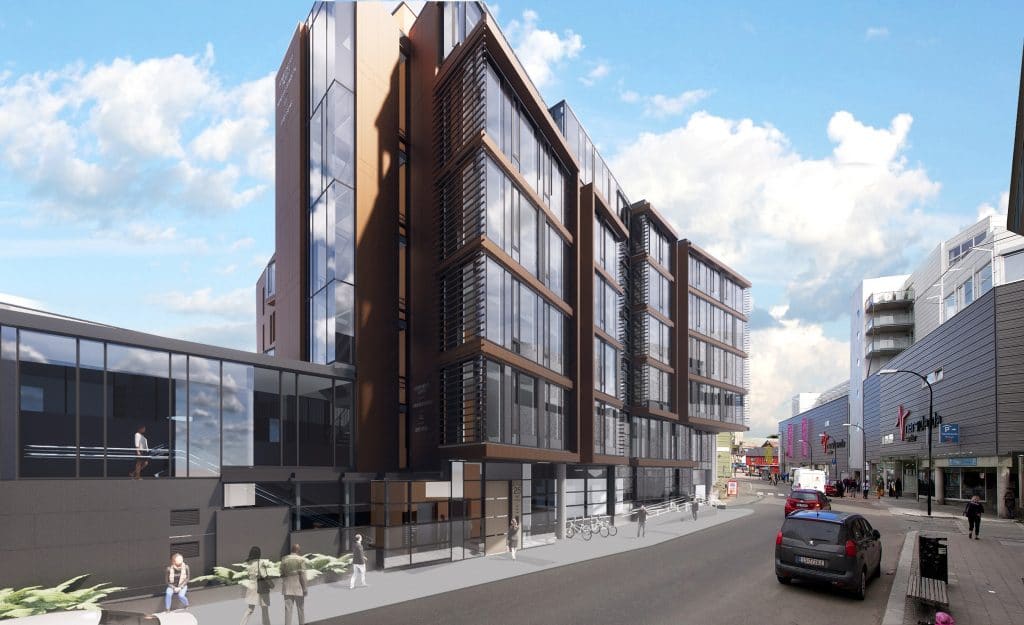 6. august 2019
Storgata 25 6800 m2 New Office building We have designed a new office building for our client Pellerin A/S in Tromsø. The facade is largely made of glass, ensuring light flow and an atrium connecting two parallel streets. The old buildings at the site are now torn down and the...
Les mer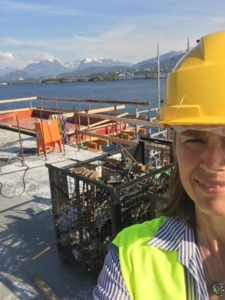 24. juni 2019
The construction of 150 apartments in Ålesund is well on the way. See below link for a quick video presentation by Senior Architect Anette Dietrichson Bruun:
Les mer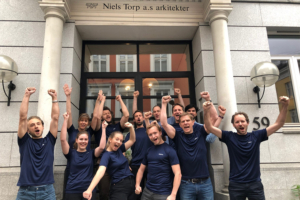 2. mai 2019
This team from our office proudly ran the Holmenkollstafetten 2019 – great job!! The team consisted of: Erik "The Boss" Reiten Hanne "Greased Lightning" Hiorth Anette "Geoparden" D. Bruun Marte "Now You See Me Now You Don't" Kramer Riseng Gaute "Halleluja" Grønmo Øyvind "Autobahn" Bay Kristoffer "Lynvingen" Eriksen Gresseth Benjamin...
Les mer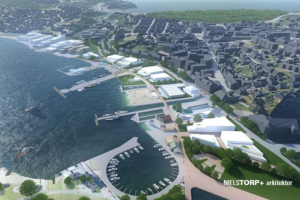 1. april 2019
Fritzøe Eiendom commisioned NIELSTORP+ to study the possibilites for Larvik harbour front without a dividing railway line. This animation presents a vision of beautiful Larvik with a vibrant seafront optimized for social interaction and use of the natural landscape and the open views. The newspaper Østlandsposten published an article about...
Les mer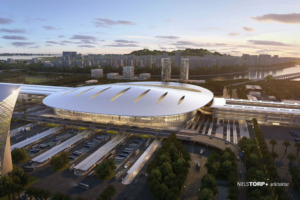 12. november 2018
Norwegian nature gives life to artificial island in China When the longest bridge over the sea in the world opened in China last month a Norwegian archtectural firm had reason to applaud We are proud to have contributed to Zhuhai terminal with landscape concept designs in Cooperation with the firm...
Les mer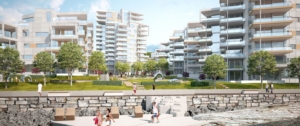 18. oktober 2018
We're excited that the build is starting up of 150 apartments in Ålesund. The project is designed by us and was won in a competition in 2013. The Project is aptly named "Clear view", "Fri Sikt" in Norwegian, and sits on a prime location in Volsdalsberga in Ålesund, with direct...
Les mer