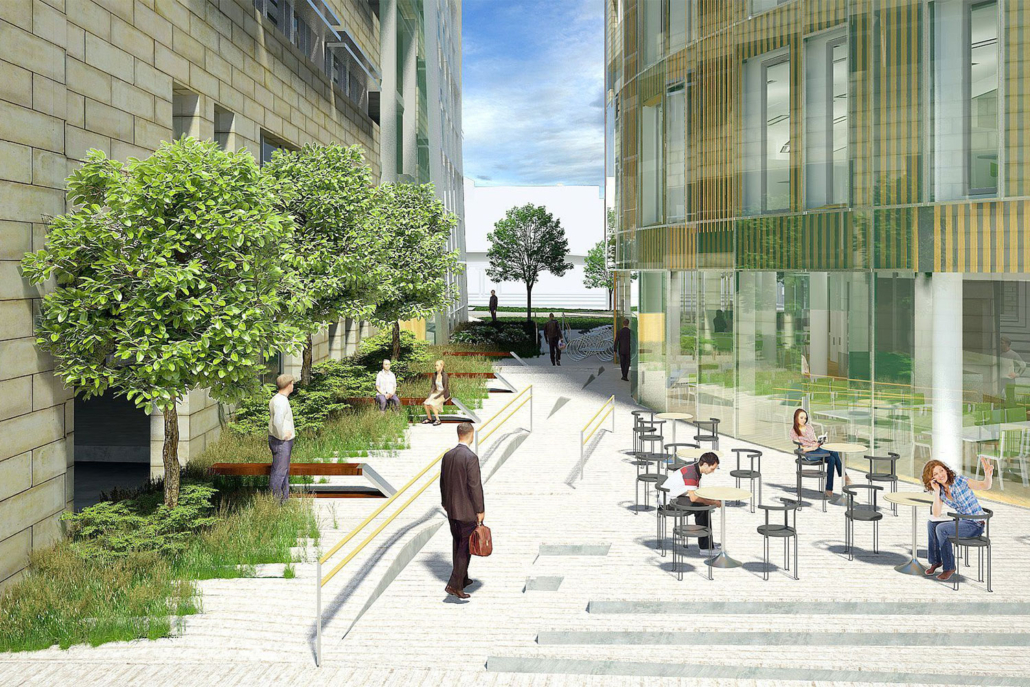 25. februar 2018
The A 14 building – with its gable of vertical travertine stone and glass bay windows – acts as a mediator between the current Oslo Atrium building in the  west and the taller Bjørvika buildings in the east, all facing the Dronning Eufemias Avenue.  It sits as a small and...
Les mer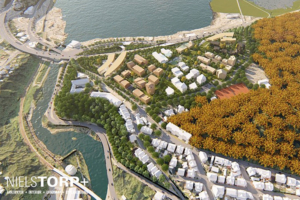 20. januar 2018
We are the proud winners of the architectural competition for Bergeløkka in Larvik, Norway! The scheme consists of 36,000m² residential housing and 29,000m² commercial area situated between the lake Farrisvannet and the beautiful beech forest Bøkeskogen. Our proposal connects the view over the Farrisvannet, the developing city of Larvik, and...
Les mer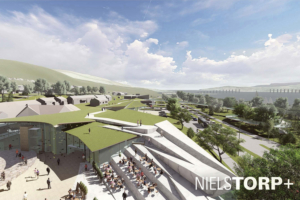 15. desember 2017
The proposal breaks dramatically away from the standard "closed box" shopping center formula to provide a real destination with positive, active experiences cantered around a dynamic meeting place. The proposal is situated in the middle of the spectacular natural scenery of northern Norway. We have been inspired by this location...
Les mer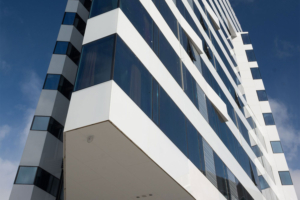 19. oktober 2017
Our Hotel The Edge in Tromsø, Norway received the award Cityprisen Nord. Handing out the award the jury read "Hotel The Edge has become a meeting point for the residents and visitors to Tromsø and the most important cultural arena in this part of Norway housing concerts, theatre shows, exhibitions...
Les mer